Part leaks from the next-generation iPhone are beginning to ramp up, with component vendor SW-BOX.com having recently added a new headphone jack/earpiece/Wi-Fi cable part claimed to be from the device (via Cydia Blog). The new part joins a claimed micro-SIM tray that surfaced on the site several weeks ago and home buttons that appeared on several sites late last month.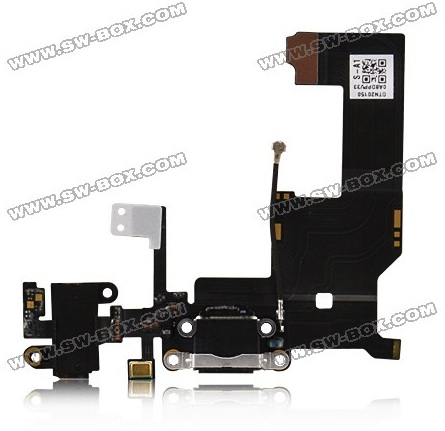 If the new part is indeed legitimate, it does represent a significant departure from the component organization in the current iPhone. In the iPhone 4 and 4S, the headphone jack, volume buttons, and mute switch are grouped together on a single component, while this new part associates the headphone jack with the earpiece speaker and Wi-Fi cabling.
It is not terribly unusual for Apple to tweak the organization of components, and the new part leak offers essentially no information on any potential changes to the device's form factor, but with part leaks beginning to accelerate it may not be long before more substantial parts begin showing up.

MacRumors: Mac News and Rumors – All Stories